Of interest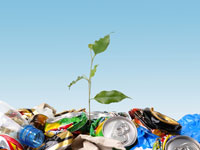 The following sites are informative, educational or inspiring - and some are all three! We hope you find them of interest.
(Disclaimer: The links provided below - chosen by us, Sunberg Limited and/or recommended to us by other visitors of this page - are purely inteded for users to gain easy access to more information on the internet. Users clicking on these links do so at their own discretion and none of the content has been validated by Sunberg Limited. We are happy to share additional links considered imformative upon request.)
Visual Capitalist - Aluminium, the Metal Extraordinaire
Visual Capitalist - Visualizing All the Know Copper in the Worlds
Sunberg Limited joins ASI as Downstream Supporter - Sunberg joins ASI supporting responsible aluminium recycling practices
Recycling 101: How & Why You Should Recycle - how and why to recycle by The Hub Post
Comprehensive Recycling Guide - a comprehensive recycling guide by Public Record Reviews
Carbon Detectives - The Carbon Detectives programme provides support and ideas for actions that schools can take to shrink their Carbon footprint.
Copper Development Association - Copper Production from Ore to Finished Product
Steel Can Recycling Information Bureau
WasteOnline website which is managed by Waste Watch and provides information on sustainability, resource use and waste issues.
Aluminium for Future Generations
Environmental Concers - Recycling an interesting article from the African American Environmentalist Association website. Many thanks to Sarah Smith and her 4H Club who, having used the resources on the Sunberg site, suggested that we include this link.
Aluminium Can Recycling process explained in a video posted on YouTube by EuroAluAssoc
Janez Potočnik, European Commissioner for the Environment short speech on importance of recycling in EU (video by EuroAluAssoc)
Scrap Specification Circular by ISRI - a helpful guidebook classifing and describing various grades of scrap
Animated Mechanised Virtual Scrap Yard - an interesing animation about how a scrap yard works
Reduce Waste and Save Money at Home An interesting article from the homeadvisor.com website, which includes many links to other resources on this topic. Many thanks to Christina Nill and her Girl Scouts for suggesting that this one would compliment the resources that they found on our Sunberg site.
Nature is Speaking - a collection of mini-movies produced by Conservation International. Some of the best known actors have lent their voices to personify different parts of nature that our world needs to protect and save.
Young People's Trust for the Environment - YPTE is a charity which aims to encourage young people's understanding of the environment and of the need for sustainability. It contains many useful resources that offer a balanced view of environmental matters, and can be used by children, parents and teachers alike.
Our Good Brands - great source of daily news on sustainable living in eco friendly manner!
Aluminium Leader - all about aluminium & aluminium recycling.
KIDS RECYCLING WEBSITE KNOWLEDGE DATABASE:
Courtesy of Cindy and her Girl Scouts Team - thank you for getting in touch !



NASA's Climate Kids - interesting recycling facts, games and info for kids from NASA.
National Institute of Environmental Heatlh Sciences
Wee Recyclers - activity and learning guide for kids age 3-5
Home Recycling - how to start recycling at home
Recycling for Kids - fun science and technology facts
Rethink Recycling - recycling games & activities
The Recycle Guys - recycling games & activities
Recycling Facts, Games & Crafts

If you would like to share a useful reference link about recycling and environmental matters, please send it to: info@sunberglimited.com